Share this
We're so excited to inform our readers there are now Vegan ice cream options at Woolworths. You've read that correctly, Vegan Ice cream! Cornetto and Magnum released Vegan ice cream and we've had to try both of them out. Here's how the boxes look like: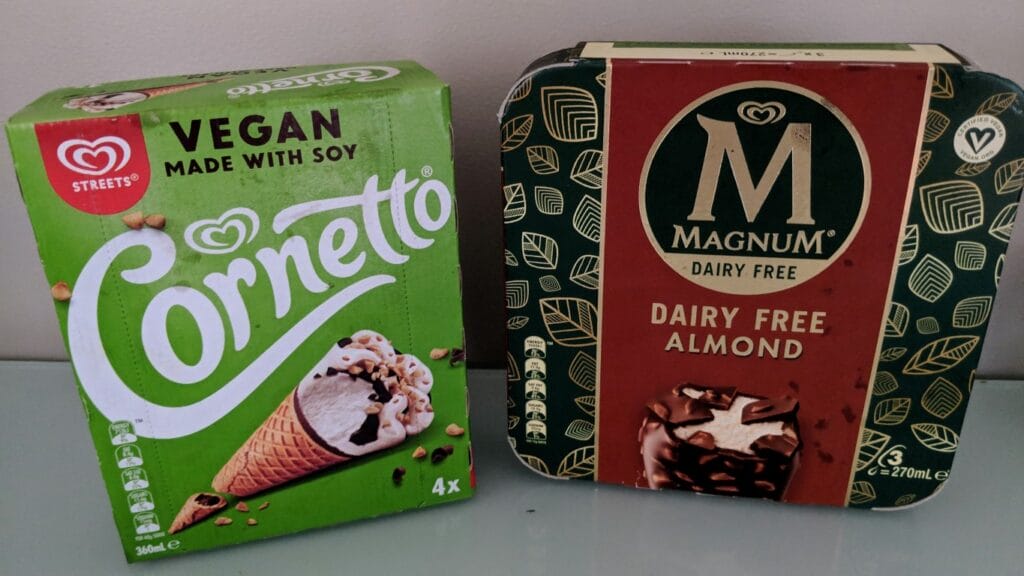 The Vegan Cornetto box contains 4 Ice creams whilst the Vegan Magnum has 3. The Magnum actually has 2 types of flavours, the Classic and the Almond. I decided to buy the Almost for new. As mentioned before you can order them from most Woolworth stores. They are a bit pricey (Cornetto is $9 and the Magnums are $7) compared to the dairy ice cream but I'm not complaining! On the contrary, I'm over the moon since this is a little treat to have at parties.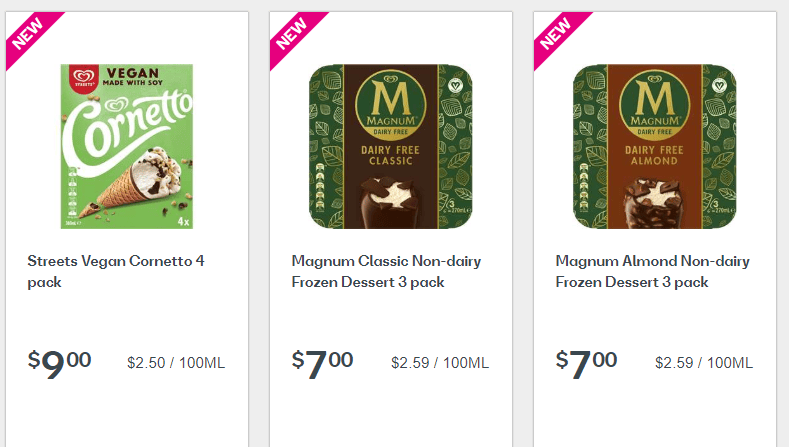 When I unboxed both the Cornetto and the Magnums they were much smaller in size to your normal ice creams. Here's how the Vegan Magnum Almond looks like unwrapped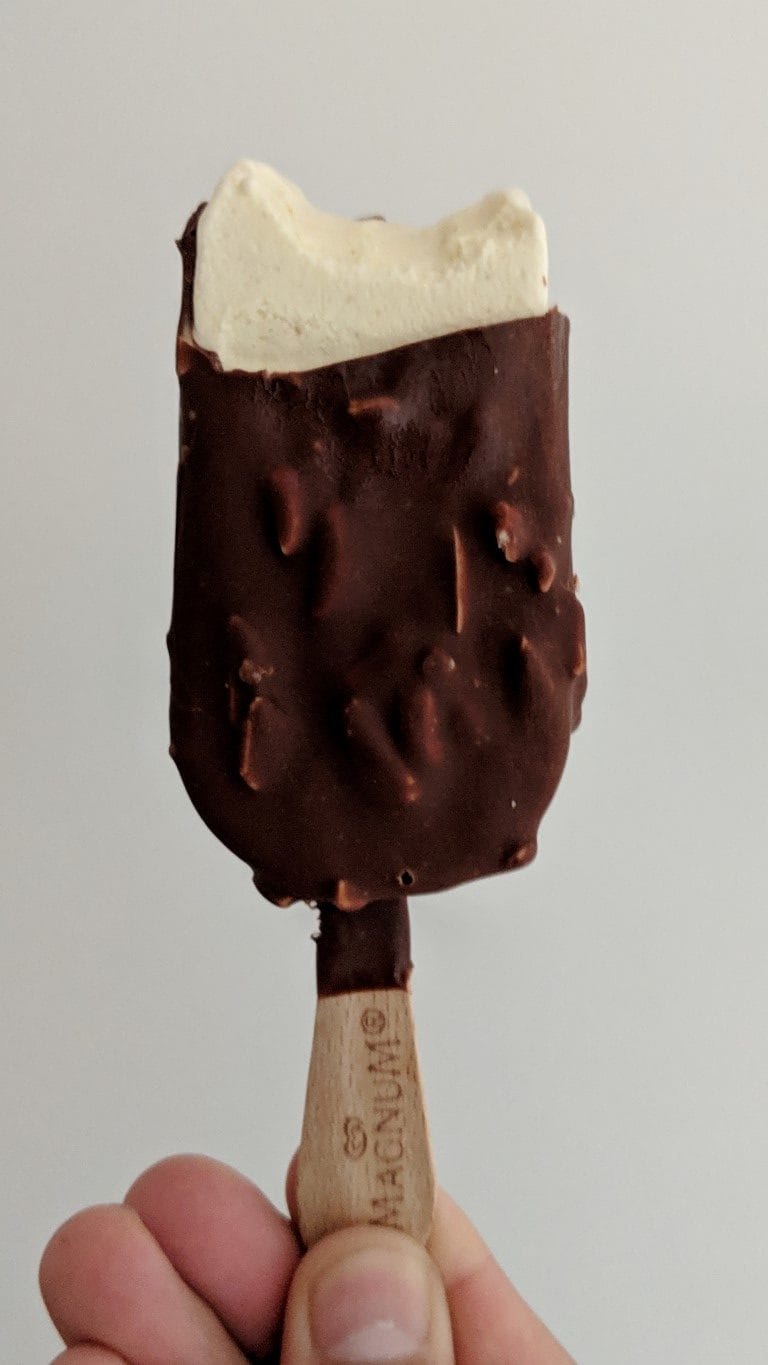 And here's the Vegan Cornetto looks like when unwrapped
Overall they were both delicious and we are so glad they are dairy free. Please note they both have hazelnuts.