Back in June 2018, I was excited to try the Hungry Jack's Vegan burger and here's my honest review. It tasted very similar to the Veggie burger but the only difference was they added the Vegan cheese which to be honest I couldn't really taste. The Vegetable patty was the same you would find in the Veggie burger but just recently, Hungry Jack's added 2 patties to the Vegan Burger. Yes, you read that right – 2 patties.
Here's a picture of the current burger (picture taken as of 21st August 2018):
The previous Vegan burger (June 2018) when it was first released came with only 1 patty. Maybe people complained that just adding the Vegan cheese was not value for money and then they added 2 patties.
We contacted Hungry Jack's and they confirmed that "based on feedback decided to add an extra patty. Pretty tasty!" It is definitely tastier having the two patties in the burger.
Here are a few pictures of when the Vegan Burger was first released at George Street Sydney Australia: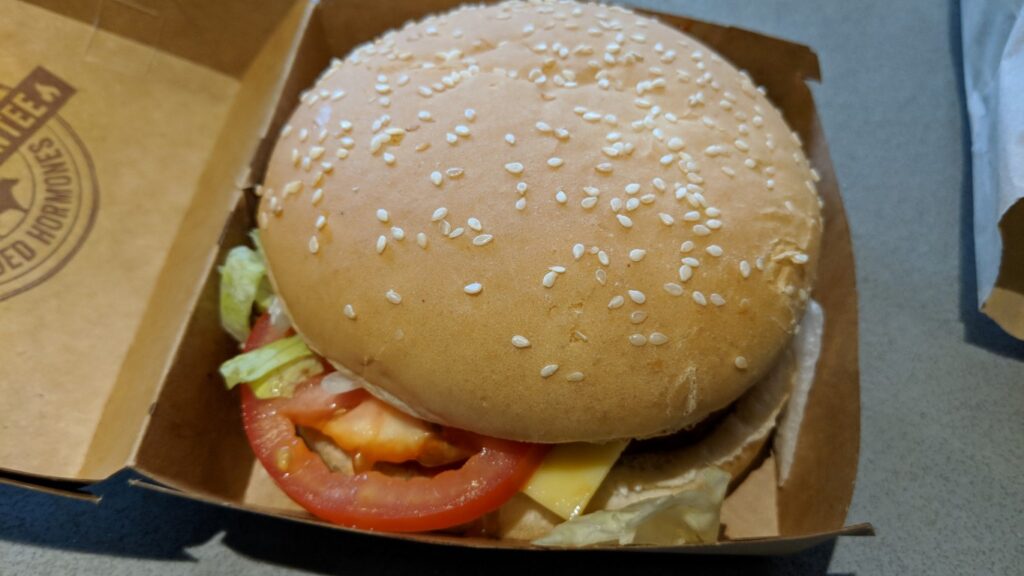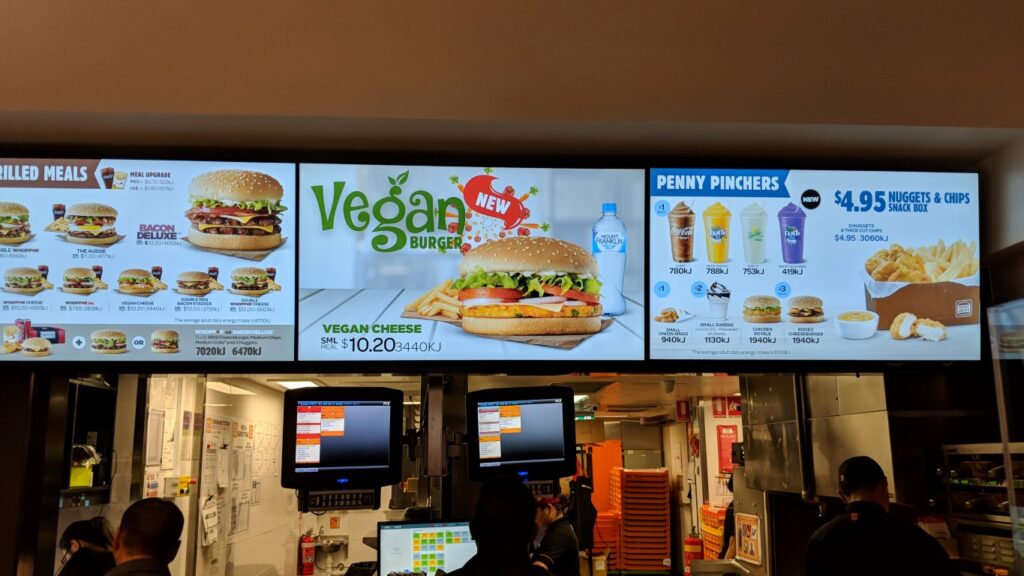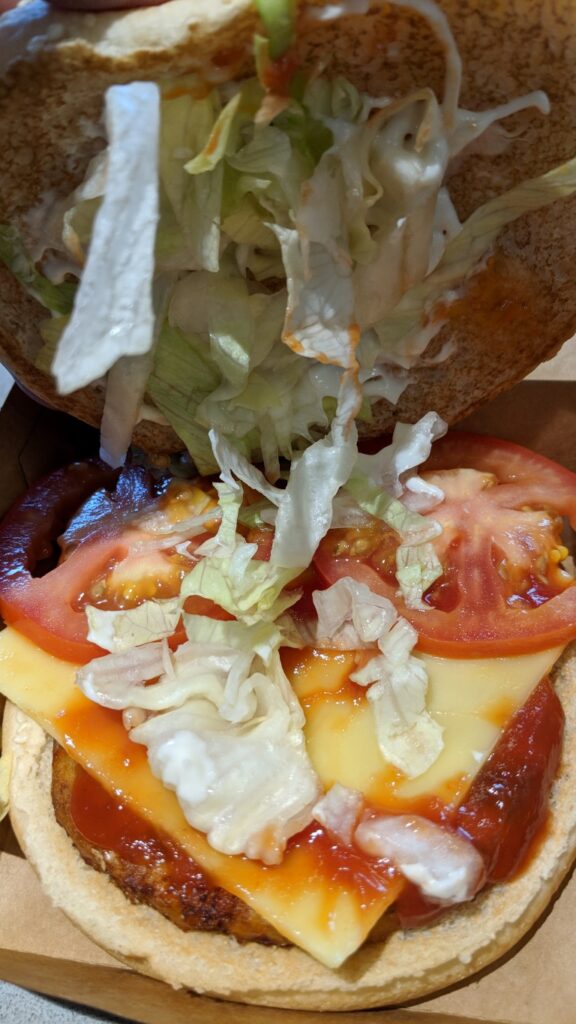 The Hungry Jack's Vegan Burger is being trialled only at selected stores and we have confirmed the list with Hungry Jack's.
Victoria
Kingsway
Melbourne Central
Hoddle Street
Michael's Cnr
Southern Cross
Elizabeth Street
Spencer Street
NSW
Pitt and Park
George Street
Circular Quay
Darlinghurst
Glendenning
Sylvania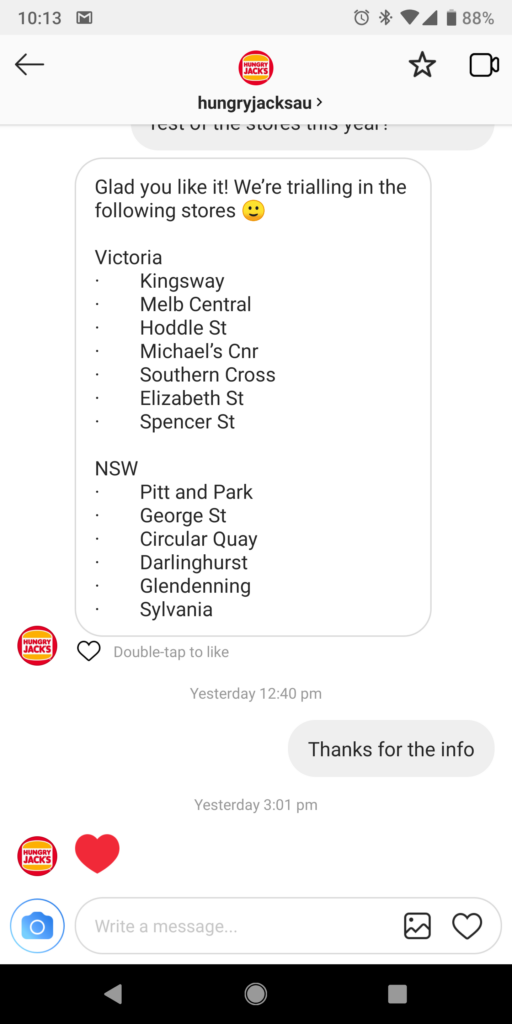 I have no doubt this trial will be successful and it will be rolled out to all stores. You can help by going to one of those stores and simply buy the Vegan burger as they are probably tracking to see how many people are purchasing this burger.
Comment with Facebook
Share with Facebook