We attended our first Sydney Vegan Market and it was pretty awesome to see a community of Vegans and Businesses coming together. This was the first time the Sydney Vegan Market was held the new location 142 Addison Road, Marrickville. Apparently, it was a bigger area and had more shade compared to the previous location. The event is held every first Saturday of the month.
We went there at around 10AM (we thought it was better to be early to avoid parking and missing out on the Vegan food) the car park was full and we had to find street parking which was about 6 minutes away from the Markets. When we got to the entrance we were greeted with these two signs: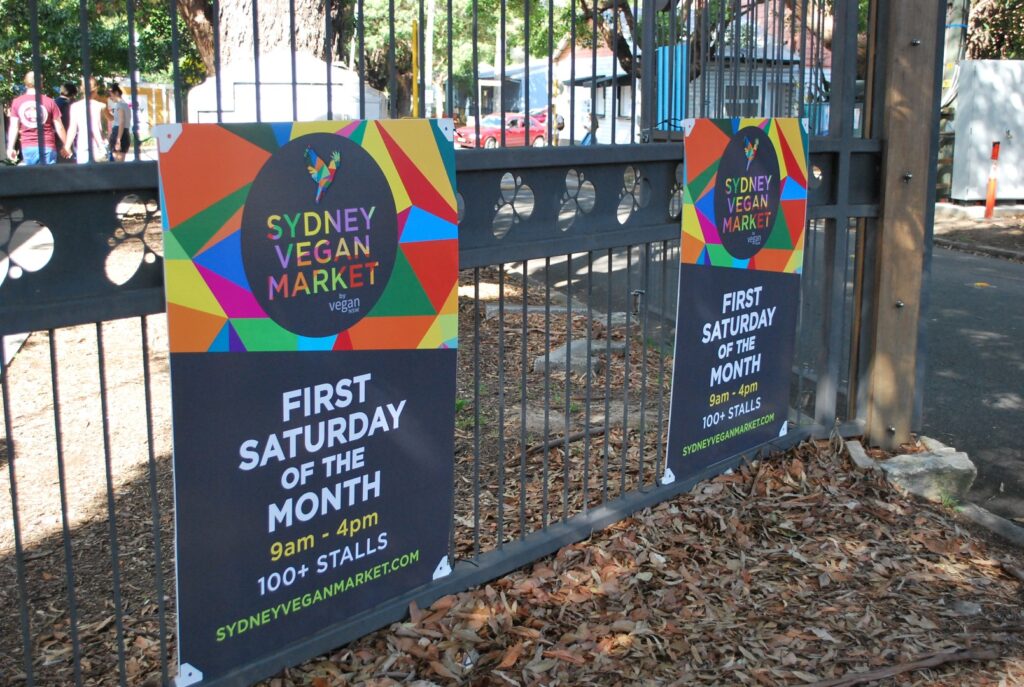 Our first stop was taste testing the Tofu Feta it tasted pretty good but we didn't realise it had onion or garlic.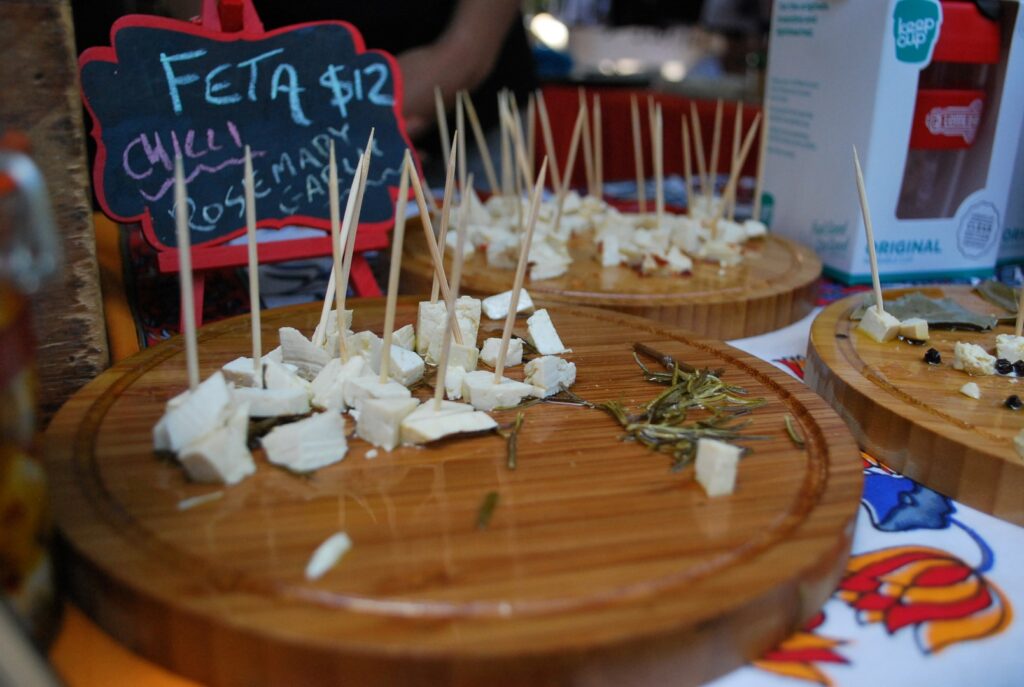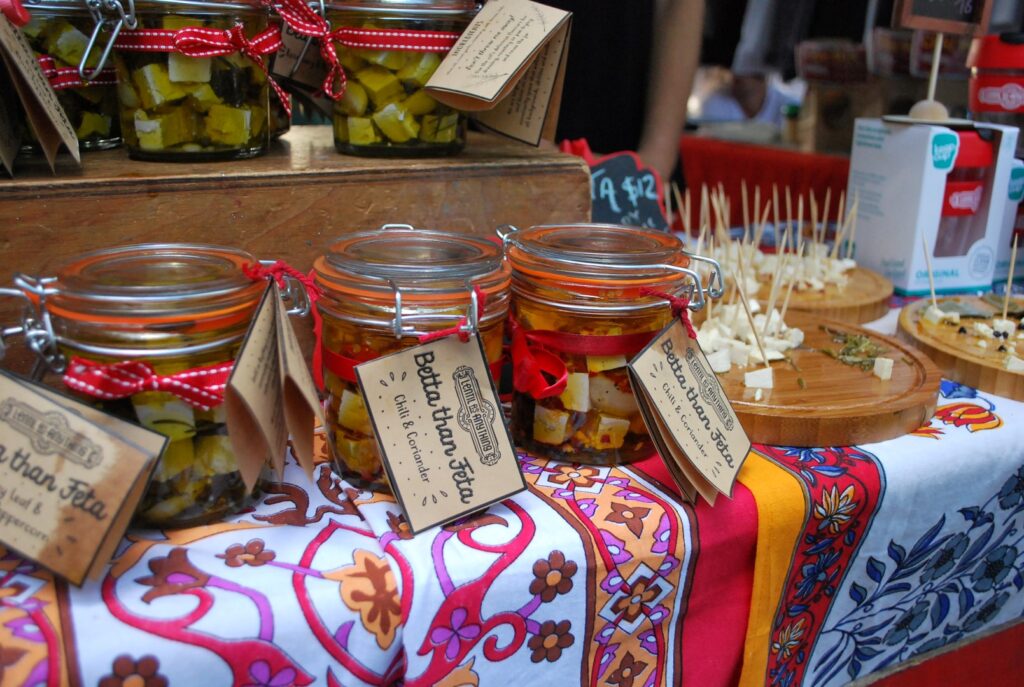 We moved along and saw a stall selling shirts which was pretty Vegancool. It has the message Fook Speciesism.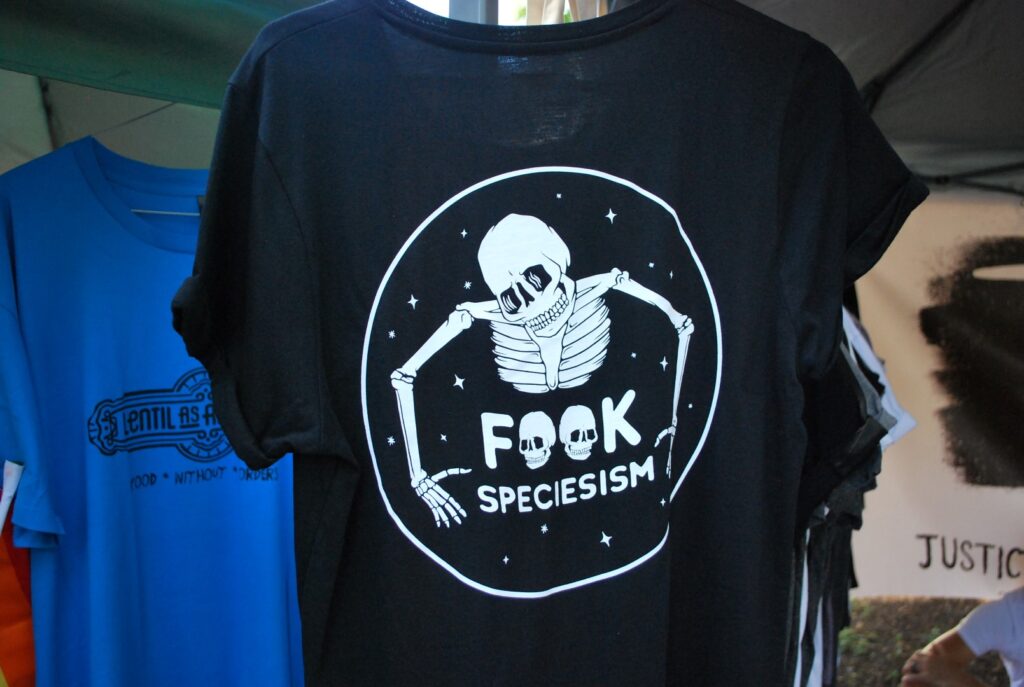 We saw a stall that was selling pastry at the Greek Vegan Bakery:
As we kept walking from one stall to another we came across some karma cookies from raw vibes: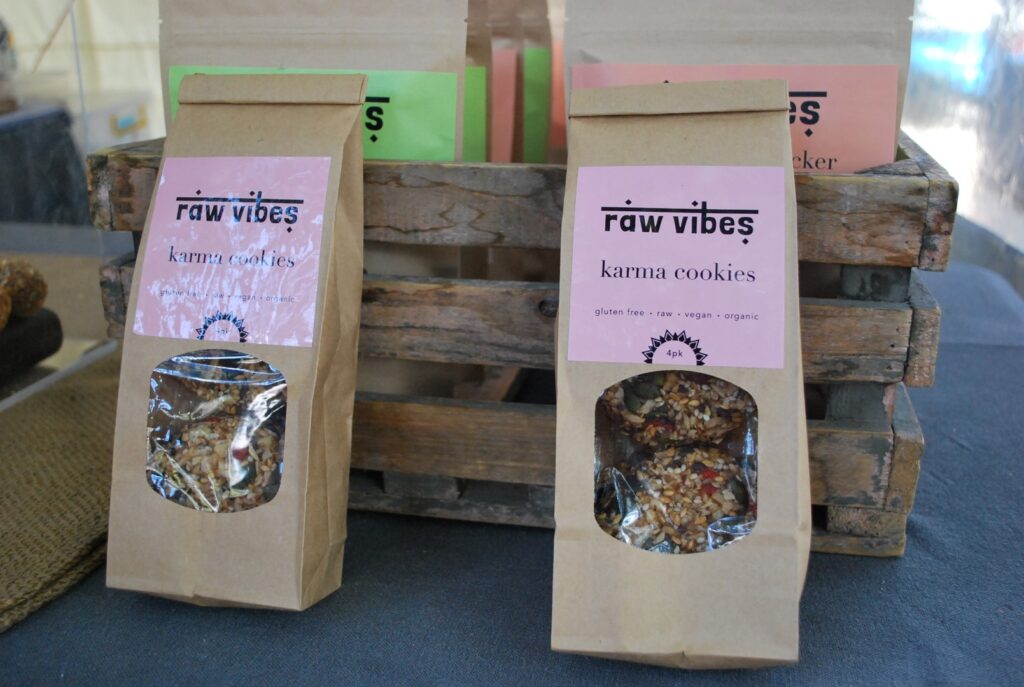 There was also another stall called Spiralz selling Raw Organic Fermented Vegetables:
We were quite thirsty so we decided to get some cane juice from Tall Grass Cane Juice: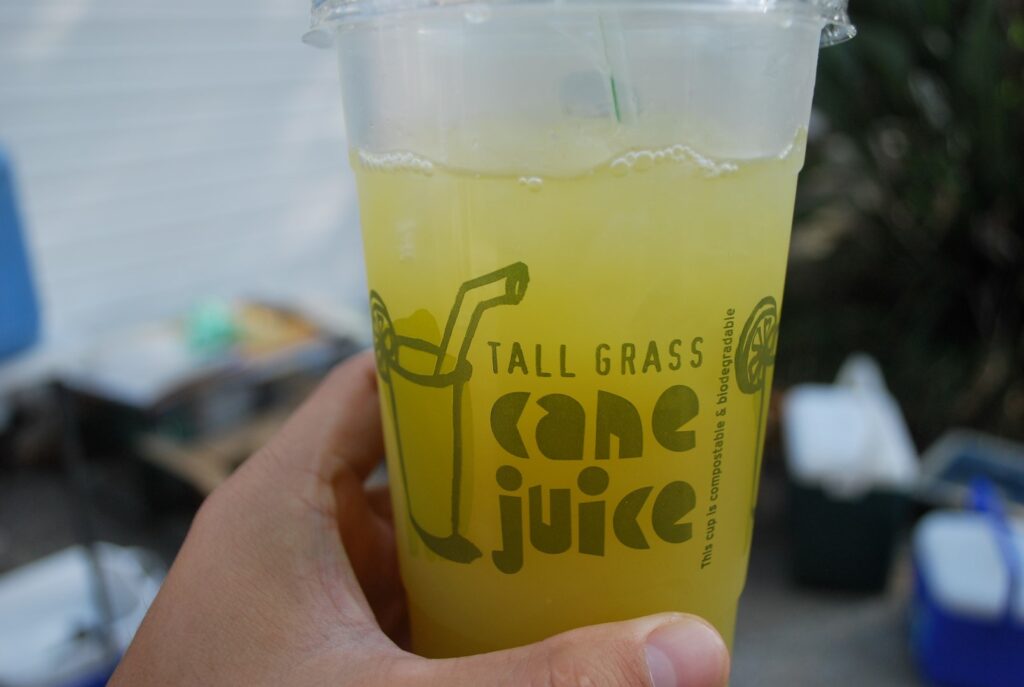 As we kept walking from one stall to another we came across some sweets: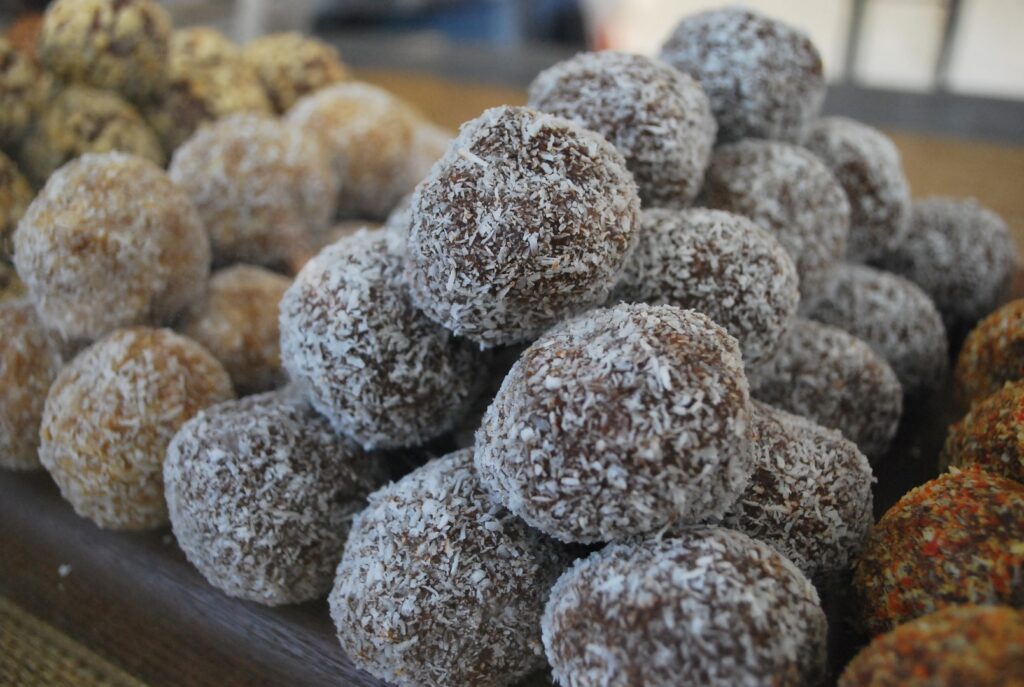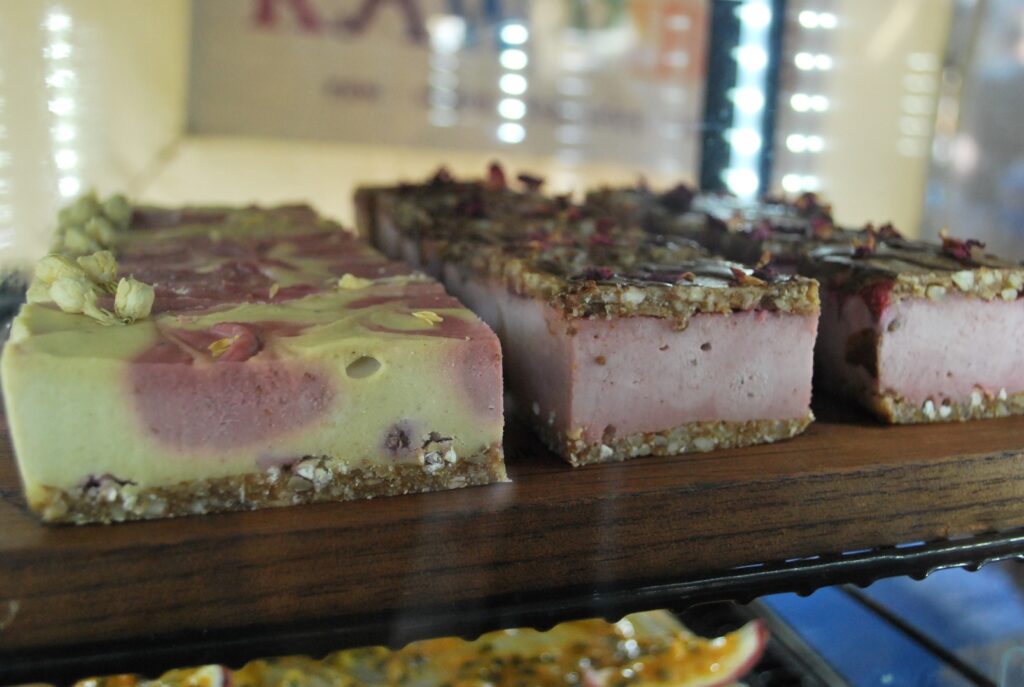 We were starting to feel a bit hungry so we purchased this from the Vegan Lebanese Food Stall: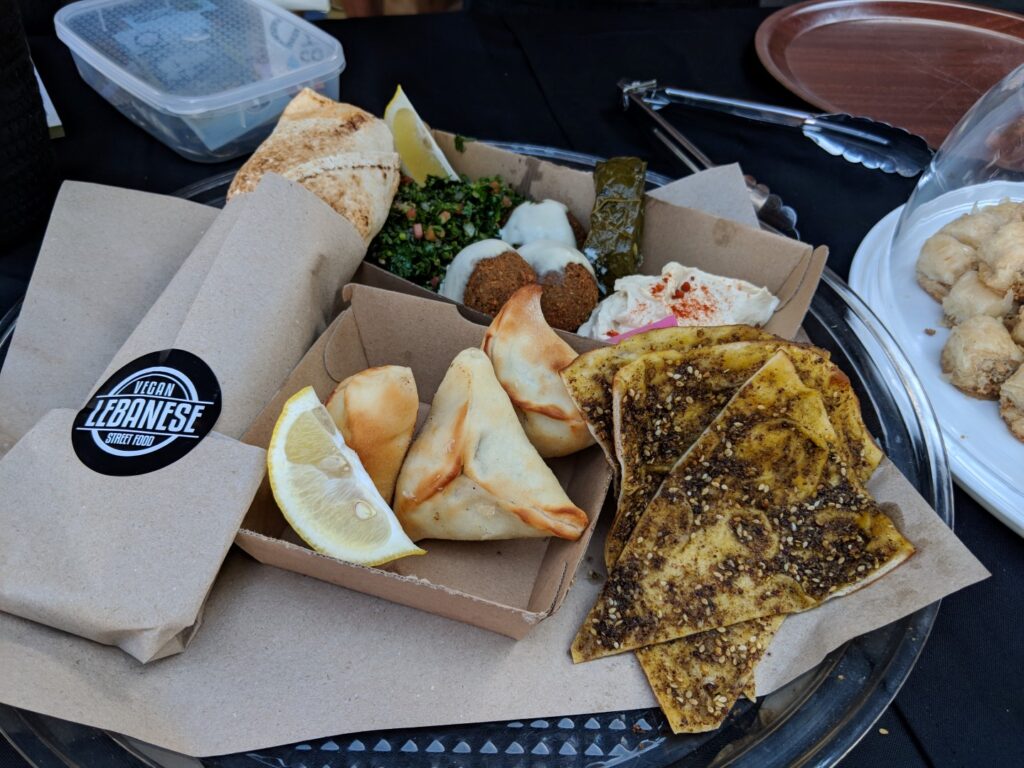 There were quite a few stalls to go through and it did get busier: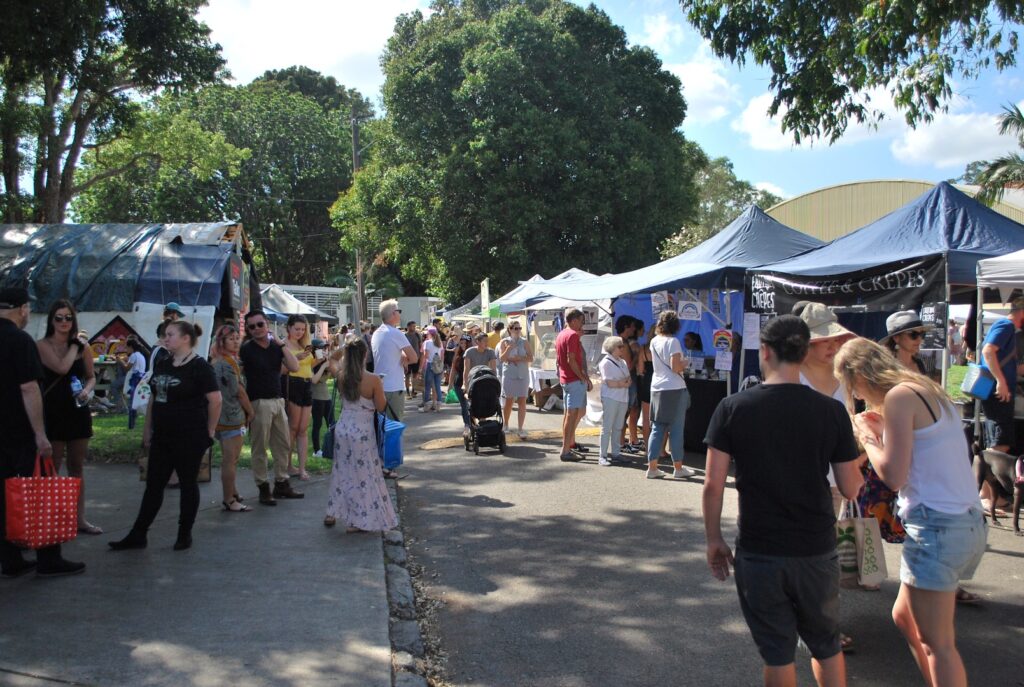 We kept moving along and came across a stall that was selling Vegan Sausage Rolls – we couldn't try it because it had onion in it: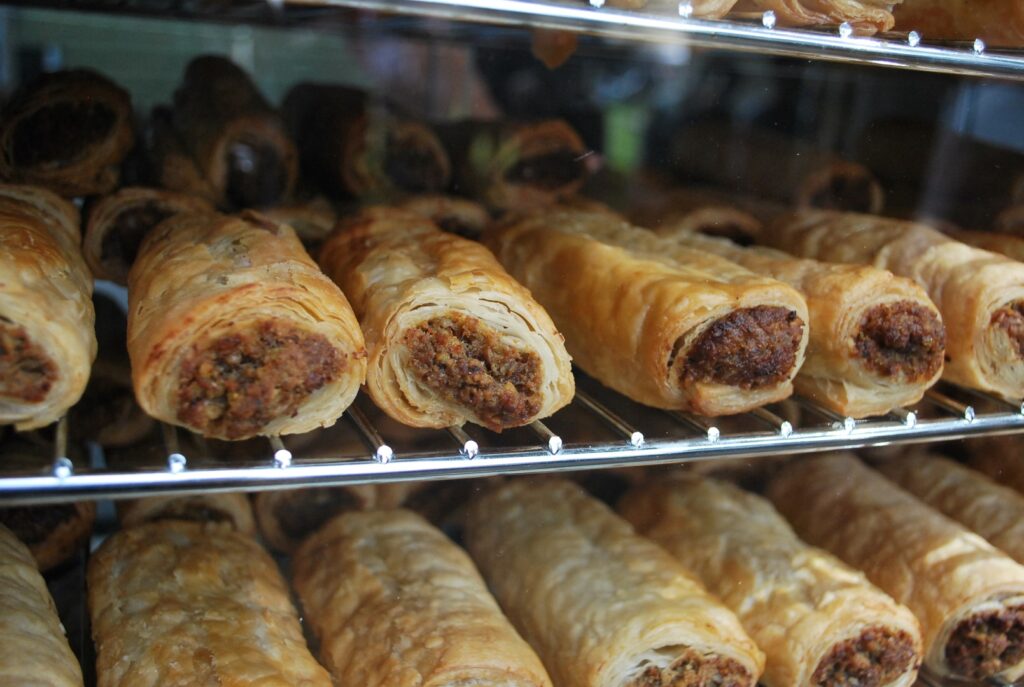 We were getting a bit hungry so we got this Vegan Popcorn chicken from Vegan Thai Street Food and it tasted so good: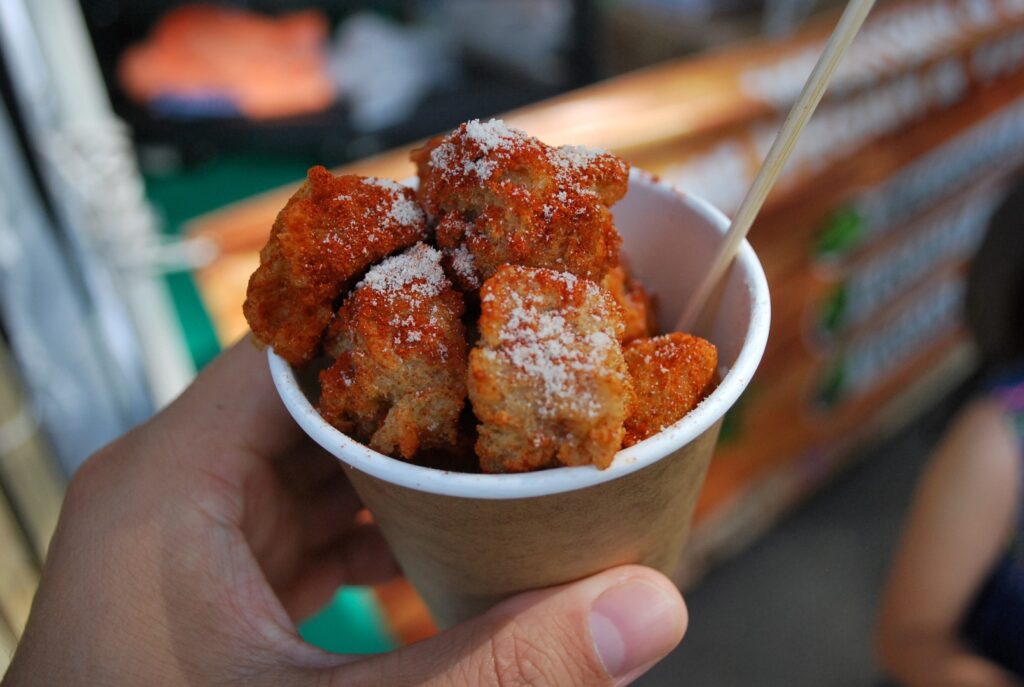 There were also other dishes they were selling Choo Chee Chicken, BBQ Chicken, Satay Chicken Skewers (all served with rice):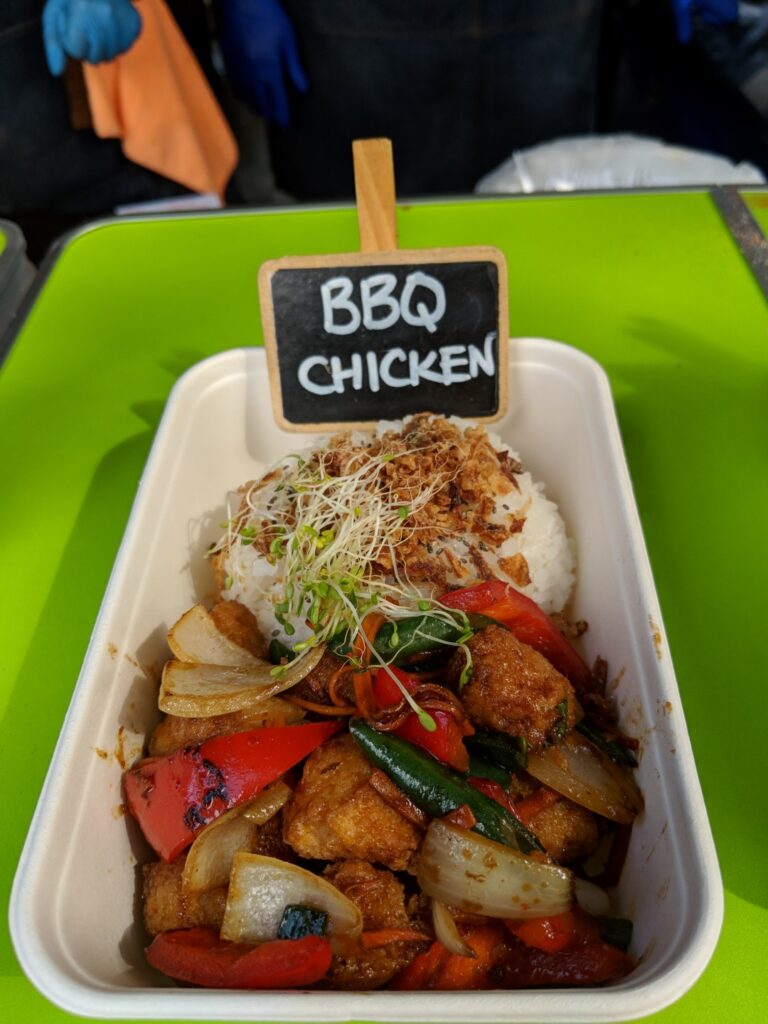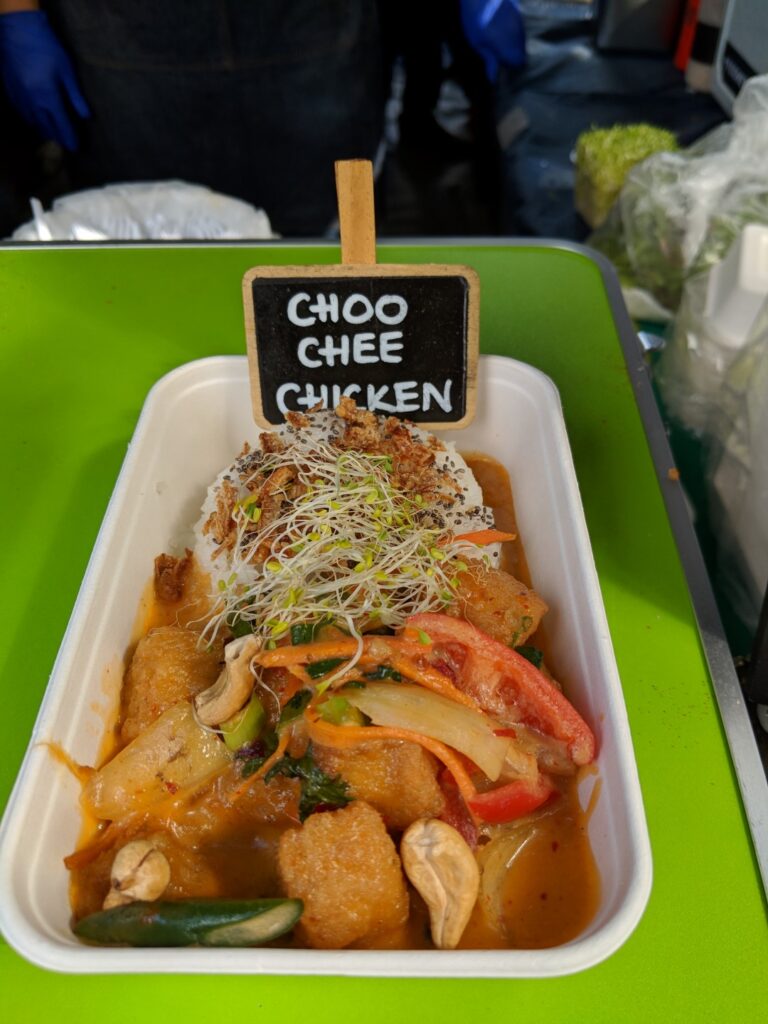 They all looked so tasty but we decided to go with the Sweet and Sour Chicken and we loved it:
For dessert we decided to get a Vegan Doughnut from Houghnuts: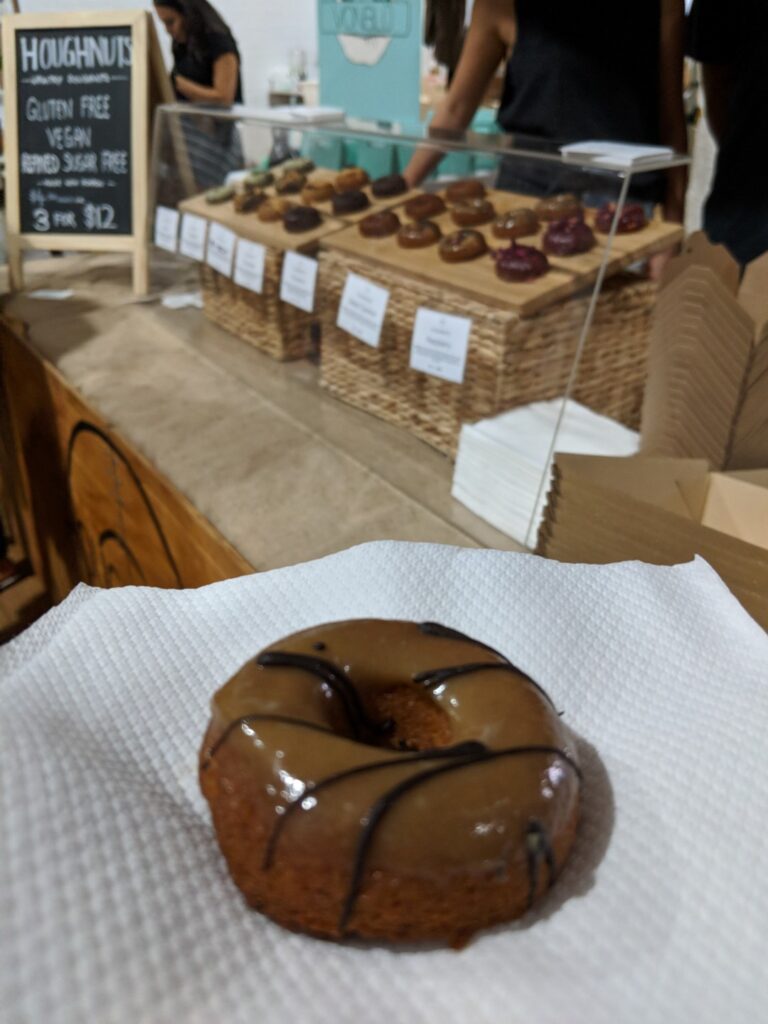 There were other options too like these great looking Vegan cupcakes, but we didn't get a chance to try it – maybe next month: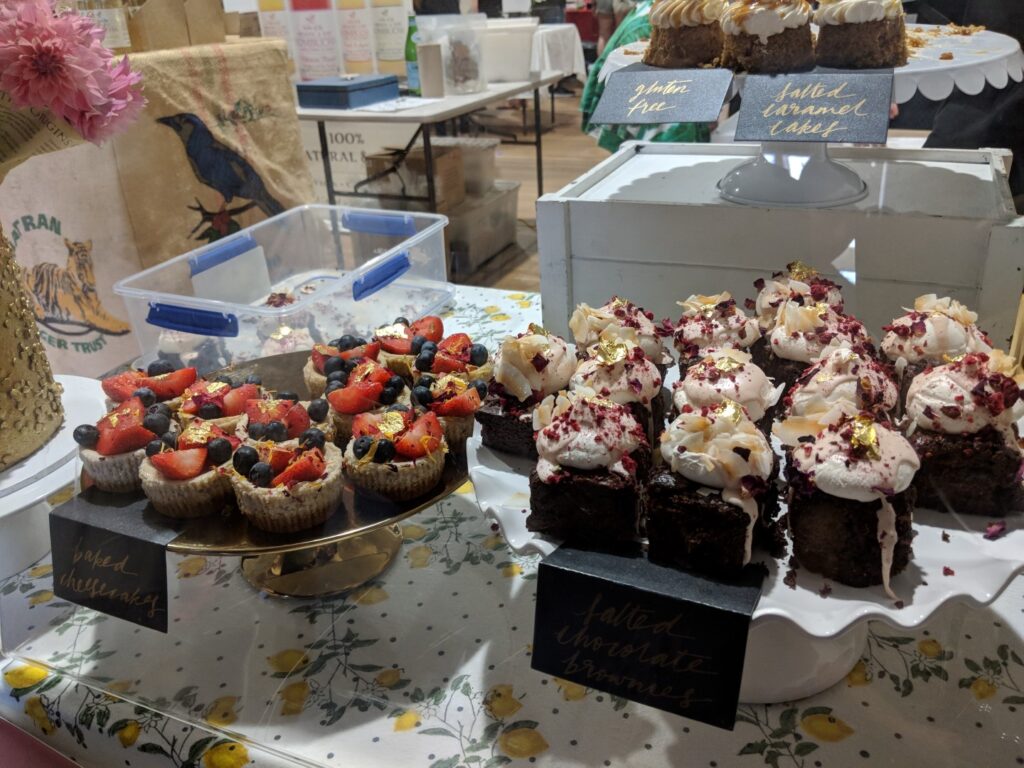 There was a stall selling fresh Coconuts too: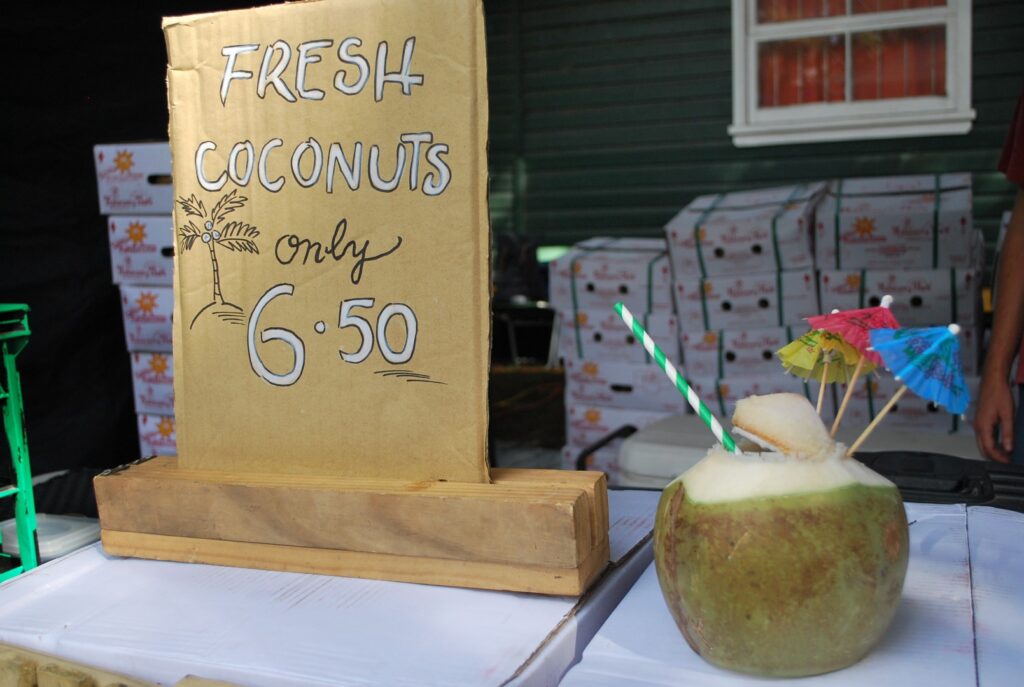 We also came across these great looking food from Koshari Korner but we were too full so we didn't try any: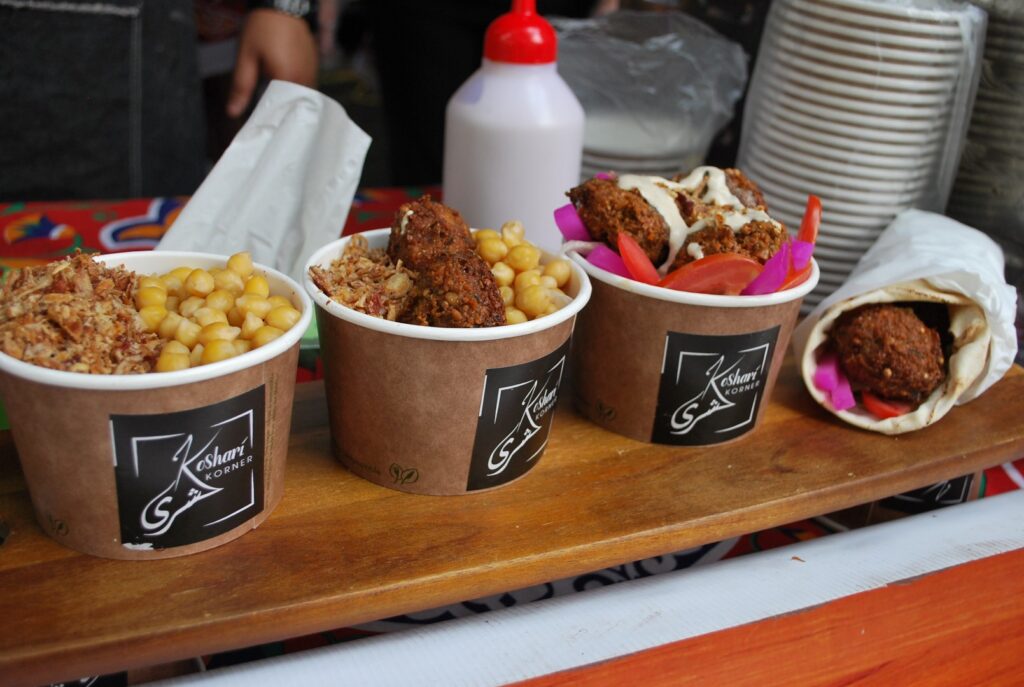 We also saw these cool flip flops:
There's plenty of space and there's even a chill out area with some live music in the background: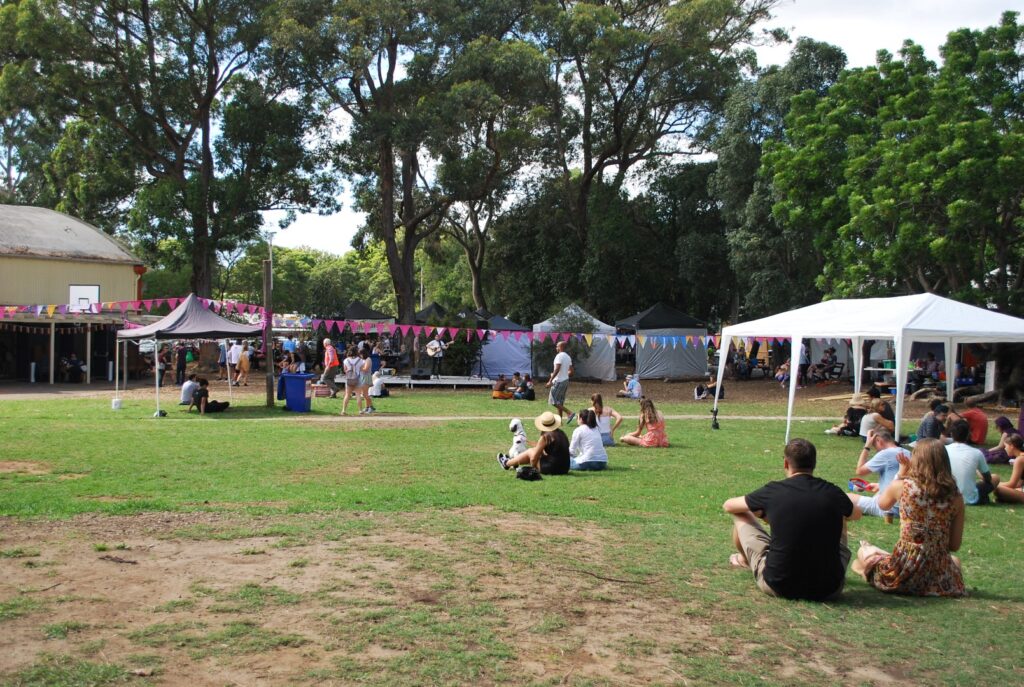 On the way out we couldn't resist ourselves and we got an Acacia Beach Bowl: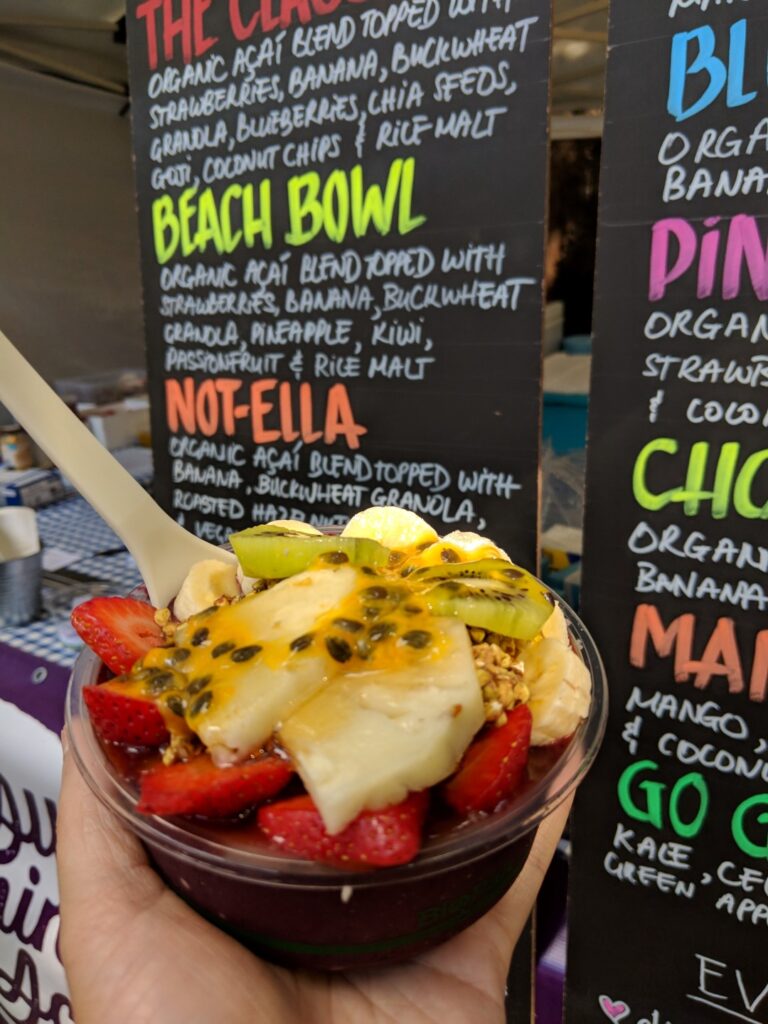 Overall it was a great Vegan market with a variety of food and a great atmosphere. We will hopefully go again soon so we can try out more food.
Comment with Facebook
Share with Facebook