Preparation time

5 mins

Cooking time

10 mins

Difficulty

Serves

4 people
Meal course

Posted by

Posted on

April 2, 2018
2 packet
Share this
How to make your own Vegan Chocolate Egg and Bunny – DIY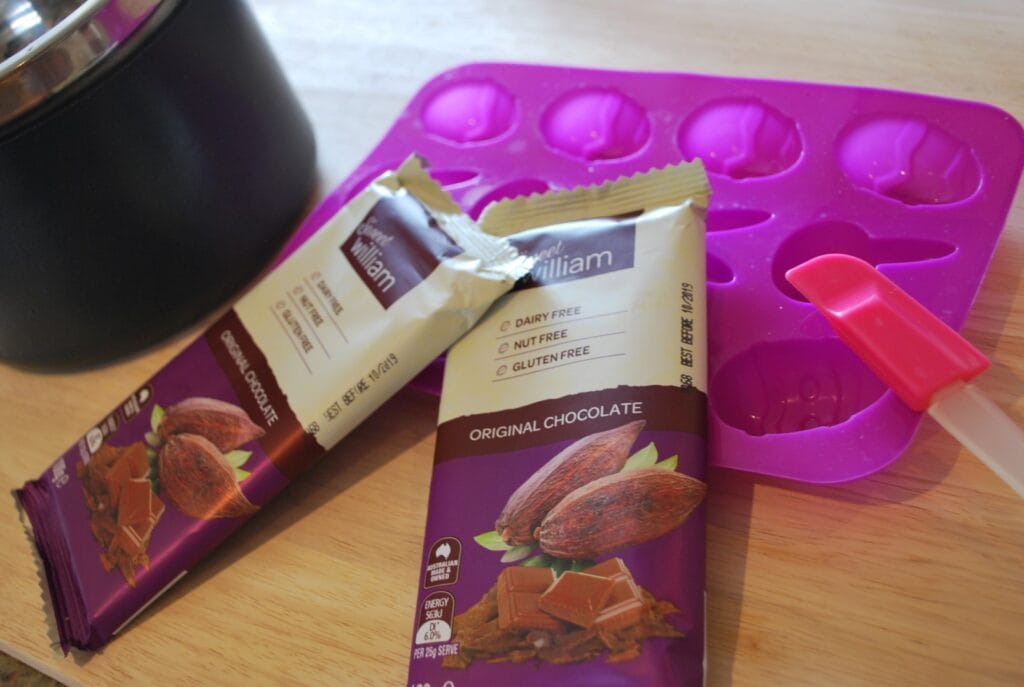 What you will need:
– Kettle
– Small Cooking Pot
– Egg and Bunny Moult (purchased from eBay for $3.00. Makes 8 half eggs and 4 bunnies. Click here to see product)
– Plastic Spatula
– 2 Packets of Sweet William Original Chocolate (purchased from Woolworths for $3.00 a packet)
Watch the video:
Boil water in kettle and pour in pot (or you cause the pot to boil the water)

Cover the pot with metal bowl

Add blocks of chocolate to the metal bow

Let chocolate melt and stir

Gently pour melted chocolate to mould

Place mould into refrigerator. Once chocolate becomes solid remove from fridge

Remove chocolate from mould and enjoy!